Anarkali suits are the choice of women with class and have an intricate knack for traditional finesse. It is very natural for Indian women to prefer Indian traditional styles such as Anarkali dress or suit or Indian saree, whenever there is a special occasion or event to attend. Traditional or classic dresses always stay in our heart but there are times when we surely require reigniting the appearance of them. For instance, with a few designers Anarkali styles such as layered, A-line, lace design, etc., this Indian traditional dresses got a new dimension of love from Indian dress admirers.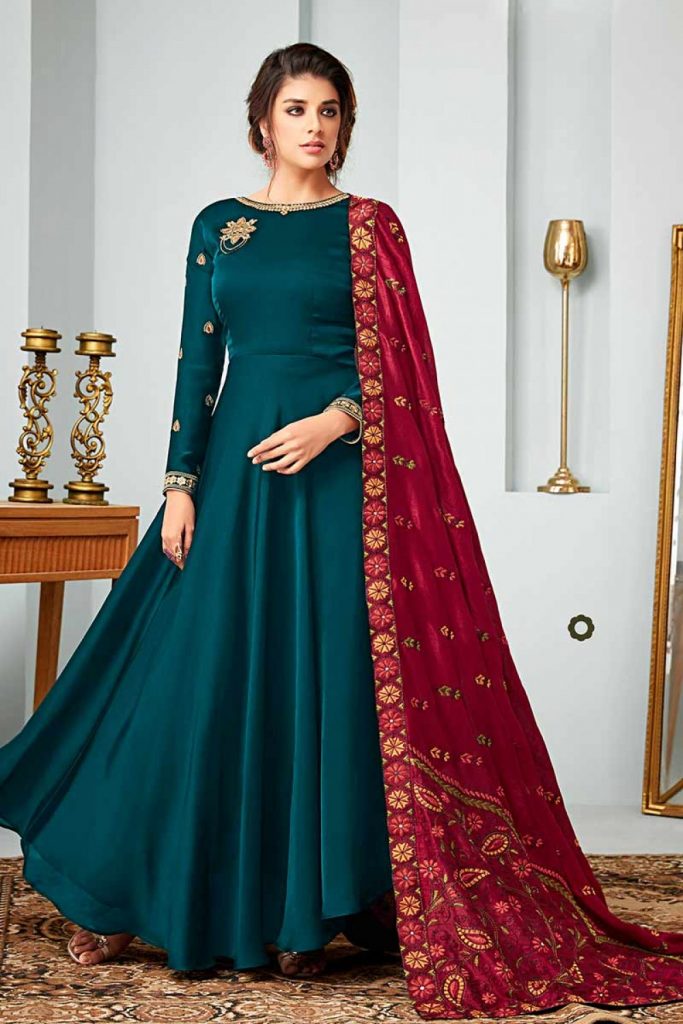 In this regards, despite it being one of the most classic Indian garment, Anarkali is still in fashion and still gaining immense popularity among the new generation as well. There are various reasons behind its popularity but one of the major reason is that when worn, it gives the opportunity to feel like a princess. The designer Anarkali suits have more details that heighten the glamour of the woman and thus, they gradually became the first preference of women. 
What to know more why Anarkali salwar kameez is so much appreciable and still in trend among women; scroll down and discover that facts your own.
Appeals To Every Body Shape
Irrespective of style or design of Anarkali suit, this Indian popular dress always finds a way to give a perfect appearance to women of variegated body shapes. Be its hourglass figure, pear shape, slim or plum, different types of Anarkali suits are designed to satisfy, unlike requirements. Anarkali suits are versatile in nature and offer benefits like perfect fitting and appearance to women of every body type.
Whether it is a religious function or wedding party, Roka ceremony, birthday event or pre-wedding party, etc., women from different environments prefer to opt for these Indian suits. There are wide varieties of cuts, styles, flares and so on, which do the wholesome trick for you!
Practical & Breathable Outfit
If you are searching for Anarkali suits UK, online shopping websites like Shopkund provides the best range of Anarkali dresses and salwar suits.
Modern women wish to save more practical dresses rather just flowery or dreamy ones. And Anarkali dress is among one such lot that besides being a beauty, they are comfortable, airy, easy to wear and everything that a woman desires. You won't need a manager to help you don it unlike in other Indian dresses such as Indian saree or lehenga choli. Look your best without trying so hard in Anarkali salwar kameez. 
Possibility Of Intricate Details 
Anarkali dresses ease out several ways to bring out different and various types of designs. Due to the attachable yoke and skirt portion, it is quite easy to give the design an Anarkali suit. Not just the work patterns but intricate detailing like neckline, sleeves, and border patterns can be designed with intricate details.
The approach of Anarkali dresses is elegant and sophisticated, which make stand out in the crowd. Due to the same easiness, most of the fashion designers are able to come up with distinctive designs every season.