We celebrate every festival with the same pomp and joy. whatever religion you belong to, we indulge in other festive events and celebrations. each festival has its own meaning and therefore eid in has its own. and one thing that is also common in this festival is the ritual of exchanging gifts, sharing food and meeting relatives. After the month-long fast during Ramadan, worshipers celebrate Eid-ul-Fitr as a time of harmony and happiness.
another factor which is same in eid or any other festival is new clothes. another common feature of all festivals is a new dress. and I understand the mental pressure that everyone goes through, choosing their Ramadan Eid Dresses or party outfit. today i'm going to save you some time and thought by showing you the best dress to wear this eid 2022. let's check out some beauties for the fun to come!
Lawn Suits
one of the most popular dresses in Pakistan is the lawn salwar kameez. these costumes were all the rage among women during Eid. you can check out shopkund's eid collection 2022 and find an exhausting range of lawn combinations. for glittering celebrations at home or on large lawns or on a patio, Lawn Suits and their incredible range of prints are simply fabulous.
Chiffon Salwar Suits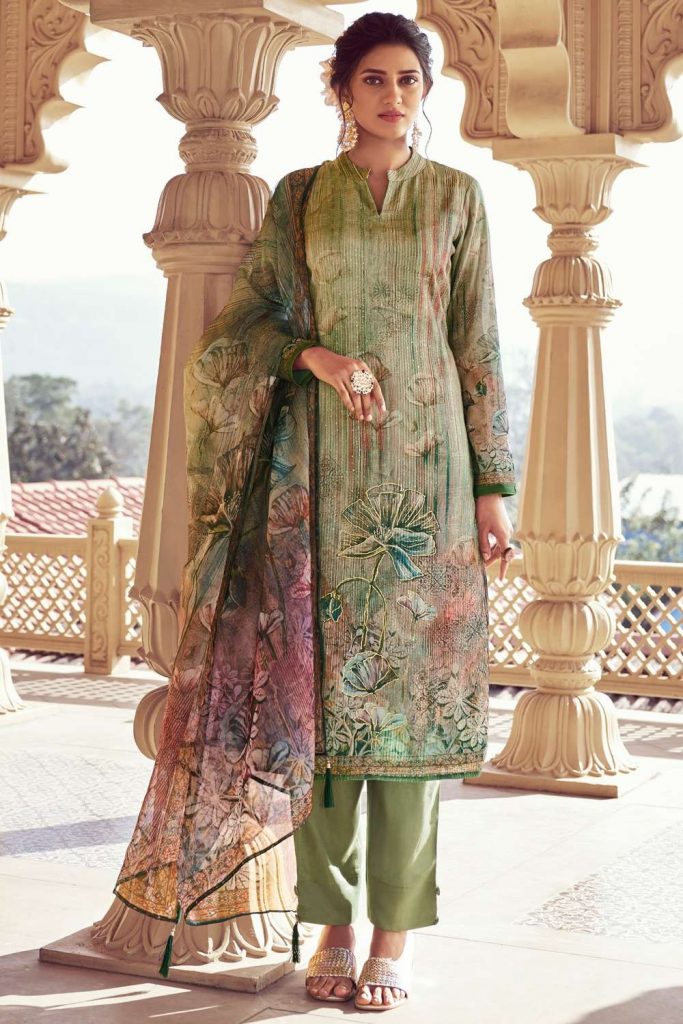 Speaking of Eid days, when you will be the busiest people, chiffon fabric can be your best and comfortable resort. this time you can rely on chiffon salwar suits, which also come in stunning floral prints and stay light on the body.
If you want to play the game in quick mode, try pastel colors with lace patterns or chikankari patterns. you can also opt for the Pakistani designer eid salwar kameez which comes in great work patterns and colors. you can wear them with light traditional jewelry.
Short dresses and straight pants
another best option for ramadan dresses would be frock coat style suits or a combination of short dresses with straight pants. these suites offer a voluminous look and incredible appeal. whether you wear a frock style suit in chiffon or cotton or silk, this style of suit can rock in any fabric, work pattern and color.
Pastel with asymmetrical styles
do you like contemporary designs or quirky patterns? if you are positive, you should look for shopkund's wide range of asymmetrical jumpsuits like eid salwar kameez. the kameez of these suits features an asymmetrical hemline and can be worn with cigarette pants or skinny salwars to keep the emphasis on asymmetry. Wear this type of salwar kameez with pumps and simple jewelry.
Peplum Kameez
peplum is a perennial favorite of any woman as it gives a perfect figure to a dreamy figure. choose your peplum kameez from the wide range of the eid collection from Shopkund 2022 United Kingdom. dangling earrings or a set of pearl jewelry will look great with this costume. make the marsala color peplum suit your go-to for the special Eid eve.